Family HVAC Jenkintown
Your heating and cooling experts in Jenkintown, PA 19046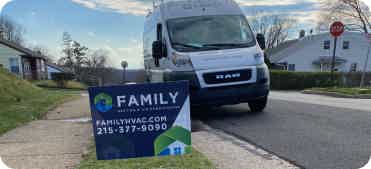 Hours Of Operation
24/7 Phone Support
Emergency HVAC Services
Online Booking
Address
610 Old York Road, Suite 400,
Jenkintown, PA 19046
Phone
Call: (215) 398-4399
Text-A-Tech: (215) 703-9696
Email
About
Jenkintown
Pennsylvania
Jenkintown is primarily a residential area with housing of all different types. The town's fire department is operated by volunteers. Venture around town and you will find there is no shortage of things to do. Jenkintown is home to the Goldberg family from the hit TV sitcom The Goldbergs. The entire series is set in scenic Jenkintown, PA. The series is centered on the 80s childhood of the program's mastermind, Adam F. Goldberg, a native of Jenkintown.

Jenkintown PA has something for people of all ages. The town's Deshler-Morris House, Cliveden museum, Glencairn Museum and Grace Church are some of the top draws for tourists as well as locals. Additional examples of things to do in Jenkintown include the Hiway theater, Fox Chase Farm, Lizhi Health Spa, and The Abington Art Center. If you are looking for a place to play a round of golf and grab some lunch or dinner, consider The Abington Club's public golf course and restaurant on site, 1910 Bar & Grille.
Why Choose Us?
Your HVAC system isn't something you should have to think or worry about, that's why you have Family HVAC. Our old school values and craftsmanship combined with new age technology make us the clear choice for your HVAC needs.
Learn More
Service & Repairs
$49 Tech to Your Door for Inspection and Diagnostics
Our trained and certified technicians provide you with expert knowledge of your system, as well as walk you through the process of your hvac repair or replacement service. If your looking for the best HVAC repair or service near Jenkintown, PA, you've come to the right place.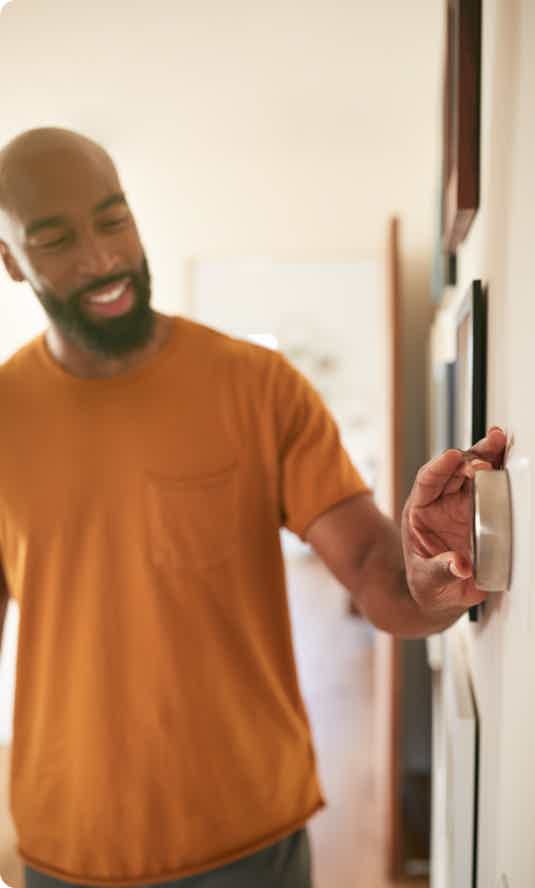 Family HVAC HEATING SERVICES
Near Jenkintown, PA 19046
Heater Repair
Heater Replacement
Heater Maintenance
Heater Install
Heating System Upgrades
Heating Service Technician
Boiler Repair
Boiler Replacement
Boiler Maintenance
Boiler Install
Furnace Installation
Furnace Repair
Furnace Maintenance
Furnace Protection Plan
Family HVAC AC SERVICES
Near Jenkintown, PA 19046
AC Repair
Air Conditioning Replacement
Air Conditioning Installation
AC Maintenance
AC Service Technician
Family HVAC HEAT PUMP SERVICES
Near Jenkintown, PA 19046
Heat Pump Repair
Heat Pump Replacement
Heat Pump Installation
Heat Pump Maintenance
Heat Pump Service Technician
Family HVAC AIR QUALITY IMPROVEMENT
Near Jenkintown, PA 19046
Duct Sanitizing
Air Quality Monitoring
Air Quality Testing
In Home Dehumidifier Installation
In Home Humidifier Installation
Ductwork UV Light Installation
Family HVAC WHOLE SYSTEM SERVICES
Near Jenkintown, PA 19046
Whole HVAC System Upgrade
Whole HVAC System Replacements
Whole HVAC System Protection Plans
Whole HVAC System Maintenance
Whole HVAC Service Technician
Family HVAC MAINTENANCE SERVICES
Near Jenkintown, PA 19046
Air Conditioner Maintenance
Heater Maintenance
Boiler maintenance
Heat Pump Maintenance
Furnace Maintenance
Air Conditioning Services
+
Air Quality Improvement
+
Whole HVAC System Services
+
Our certified technicians will perform a complete evaluation and cost analyisis of your HVAC system.
View our payment options, flat rate pricing and financing available for repairs and replacements.
Protect Your Investment
When you schedule a seasonal maintenance visit with Family HVAC you are automatically enrolled in our Family Comfort Protection Plan. You'll have access to FREE emergency service visits, discounts on repairs, replacements and upgrades, preferred customer status, and so much more!
Get Protected
Shop HVAC Products
Near Jenkintown, PA 19046
Family HVAC Services Jenkintown, PA 19046 and surrounding areas in Bucks County and Montgomery County
FAMILY HVAC SERVICE AREAS
Near Jenkintown, PA and surrounding areas in Bucks County and Montgomery County, including:
Elkins Park, PA 19027
Cheltenham, PA 19005
Cheltenham, PA 19027
Glenside, PA 19038
Wyncote, PA 19005
Willow Grove , PA 19001
Willow Grove, PA 19090
Hatboro, PA 19040
Fort Washington, PA 19034
Meadowbrook, PA 19006
Dresher, PA 19025
Bryn Athen, PA 19009
Bryn Athen, PA 19006
Rockledge, PA 19046
Flourtown, PA 19031
Flourtown, PA 19038
Huntingdon Valley, PA 19006
Ardsley, PA 19038
Jenkintown, PA