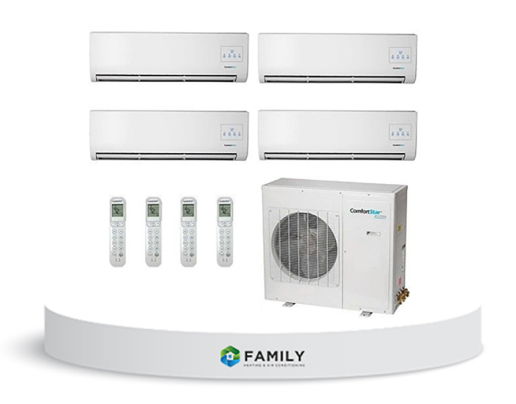 Ductless Heat Pump Replacements & New Installations
Streamlined Installation of Ductless HVAC Systems: Modern Comfort with Minimal Disruption
Quick, Easy & FREE Estimates Process
Save time and money by doing it The Family Way
Ductless Systems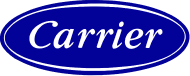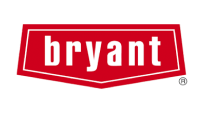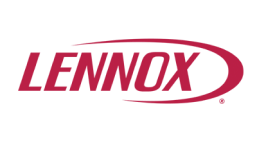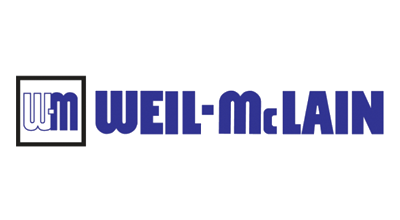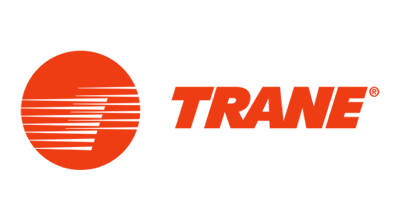 All new heating & AC Systems come with a
10 Year Warranty
Included with all new installs

FREE Duct Sanitizing
Indoor air quality solutions result in safe, clean air circulating throughout your home.
Details →
Permasafe
HVAC systems are incredibly efficient at breeding and circulating bacteria, viruses, mold, and other harmful microbes as well as odors, dust mites, and other allergens. PermaSafe® is a unique long-term antimicrobial surface and air protection system that works as a disinfectant and odor, allergen, mold, mildew and fungi eliminator.
← Details
Included with all new installs

1 FREE Year Of Added Protection
Family Comfort Protection Plan includes maintenance, emergency service and more!
Details →
Family Comfort Protection Plan
You'll be automatically enrolled in our Family Comfort Protection Plan, which includes:
Maintenance Visit
Safety Inspection
Emergency Service Visit
Family HVAC Discounts
Preferred Customer Status
Peace of Mind
Learn More
← Details
Included with all new installs
Even Air Flow Package
Quiet Duct Package
Details →
Even Airflow Package
Reconfigure the Air Supply and Air Return with calculated duct fittings during a new system installation, we create a "linear" air flow, which improves the airflow throughout your entire home.
Quiet Duct Package
We incorporate specific fittings that facilitate the quietest possible operation of your system, mitigating any noise-related disturbances in your living space.
← Details All new heating & AC Systems come with a
10 Year Warranty
Certified, Licensed and Insured






Ductless HVAC System Installation and Replacement Service
Ductless air conditioner systems, also known as mini-split systems, are an efficient and versatile option for air conditioning in homes and offices. These systems consist of an outdoor compressor unit and one or more indoor air-handling units, providing targeted cooling and heating without the need for ductwork.

Installation of ductless air conditioner systems is relatively straightforward and unobtrusive. A small hole is made in the wall to connect the indoor and outdoor units, with the indoor unit mounted on the wall or ceiling. This process requires minimal construction and disruption compared to traditional ducted systems.

Ductless air conditioning systems are also known for their energy efficiency and potential cost savings. They allow for precise temperature control in individual rooms or zones, which can help reduce energy consumption and utility bills

Ductless air conditioner systems offer a flexible, energy-efficient, and easily maintained solution for air conditioning needs. With straightforward installation, repair, and replacement processes, these systems are a popular choice for those seeking a modern and effective approach to temperature control.
Why Choose Us?
It's not all about the components of your system, but more importantly how and who puts it together.
Knowledgable in New Age Technology

Trained, Certified, Licensed, Bonded and Insured

Old school Customer Service Values

Multiple Financing Options

Decades of Experience

Flat Rate Pricing System
Learn More About Family HVAC
Choose Family HVAC For Your Heating or Cooling System Replacement

Get Your Free Estimate Today!
By completing the process online were able to give you an estimate in just hours!
Get Started

Finance Your New System
Finance your new heating or air conditioning system. Multiple options to choose from
Get Pre Approved

100's of 5 Star Reviews
The quality of service we provide is just as important as the equipment. See what our customers have to say!
Reviews

Free Estimates

$49 Tech To Your Door

Reviews