Just $9.95/mo
FAMILY COMFORT PROTECTION PLAN
No additional cost for seasonal maintenance or emergency service, peace of mind, and so much more.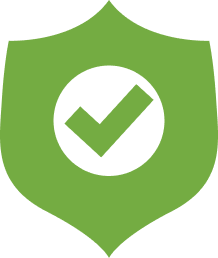 Gas Forced Air Heat Furnaces
Electric Forced Air Heat Furnaces
Heat Pump Heaters
Heat Pump Air Conditioning
Gas Hot Water Boiler Unit
Radiators/Baseboard Convector Units
Gas Steam Boiler
Central Air Conditioners
Ask about our oil system plans
Preferred Customer Status
Free Emergency visit
Discount on cost of repairs, replacements & upgrades
Maintains warranty on equipment
Assure that system is clean & functioning properly for the season
Increases the efficiency & longevity of equipment
Seasonal clean air maintenance tuneup
Details of Bi-Annual Inspections
Replace air filters with manufacturer recommended size
Monitor thermostat operation
Inspect all electrical components and connections
Inspect indoor evaporator coil
Check and monitor refrigerant coolant charge check and monitor system temperatures
Inspect outdoor condenser coils
Check condition and operation of outdoor condenser fan motor
Test all safety shutdown switches
Measure compressor cooling
Check & monitor refrigerant metering device operation
Inspect condensate pans and lines for proper drainage
Measure heat absorption and rejection capability
Clean condensate pumps and check valves
Inspect complete blower section
Oil motor and shaft bearing assemblies if necessary
Inspect blower belts if applicable
Inspect and adjust all temperature controls
Monitor low ambient control functions making adjustments when necessary
Document all findings and recommendations
Replace air filters with manufacturer recommended size
Perform a safety carbon monoxide air test
Clean burner and combustion sections
Adjust burners and align with manifold
Check and adjust gas valve and manifold pressures
Inspect all electrical components and connections
Check pilot safety solenoid
Check ignition safety control
Inspect and adjust electronic sparking devices
Test all safety shutdown controls
Inspect and adjust temperature controllers
Measure draft and chimney pressures
Lubricate all motor and shaft bearings
Monitor indoor motor amperages on all
Check all damper assemblies and lubricate
Monitor inlet and outlet system temperatures document all findings and recommendations
Here for you 24 hours a day, 7 days a week
Still have questions? Send us a text for quick easy questions, or get in touch for questions regarding protection plans.