Family HVAC Elkins Park
Your heating and cooling experts in Elkins Park, PA 19027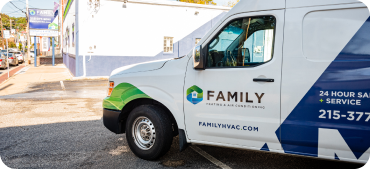 Hours Of Operation
24/7 Phone Support
Emergency HVAC Services
Online Booking
Address
873 Township Line Road,
Elkins Park, PA 19027
Phone
Call: (215) 887-1768
Text-A-Tech: (215) 703-9696
Email
About
Elkins Park
Pennsylvania
Elkins Park, a lovely community within Pennsylvania's Montgomery County, is a peaceful living space within a short drive of Philadelphia's city center. Elkins Park is chock-full of eye candy including some mansions stemming back to the gilded age. Tourists and locals heap on the praise for Elkins Park architectural styles. Local buildings feature Tudor, Queen Anne, Dutch colonial, English Cottage, American colonial and even Dutch colonial architecture. Local highlights include the Richard Wall House Museum, which is one of the states' oldest houses with continuous residence.

Elkins Park is certainly a wonderful place to live and work yet the winters get quite cold and the summers get quite humid. It is only a matter of time until your Elkins Park home or business needs HVAC repair, replacement or maintenance. Rely on Family Heating & Air Conditioning for your HVAC issue and you will rest easy knowing the best local Elkins Park technicians are at your service. We genuinely look forward to keeping your Elkins Park home or business at a comfortable temperature with HVAC repair, replacement or seasonal maintenance.
Why Choose Us?
Your HVAC system isn't something you should have to think or worry about, that's why you have Family HVAC. Our old school values and craftsmanship combined with new age technology make us the clear choice for your HVAC needs.
Learn More
Service & Repairs
$49 Tech to Your Door for Inspection and Diagnostics
Our trained and certified technicians provide you with expert knowledge of your system, as well as walk you through the process of your hvac repair or replacement service. If your looking for the best HVAC repair or service near Elkins Park, PA, you've come to the right place.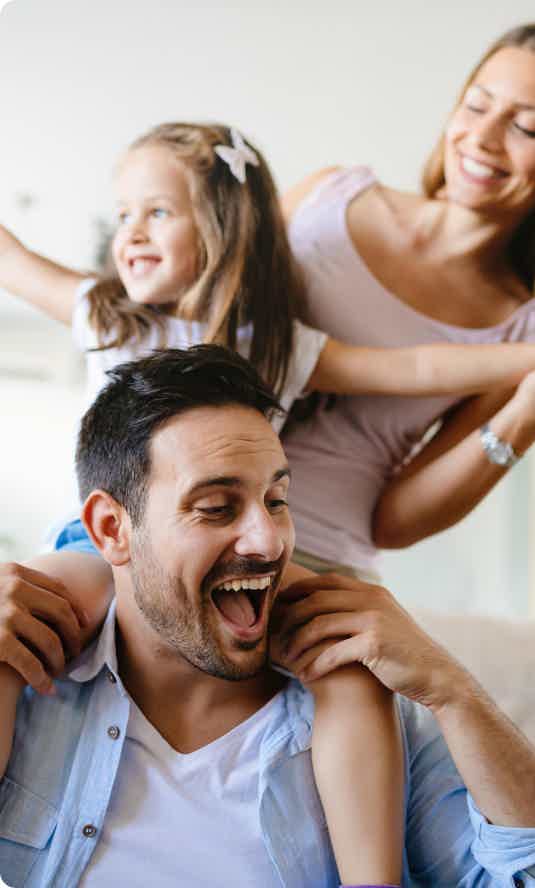 Family HVAC HEATING SERVICES
Near Elkins Park, PA 19027
Heater Repair
Heater Replacement
Heater Maintenance
Heater Install
Heating System Upgrades
Heating Service Technician
Boiler Repair
Boiler Replacement
Boiler Maintenance
Boiler Install
Furnace Installation
Furnace Repair
Furnace Maintenance
Furnace Protection Plan
Family HVAC AC SERVICES
Near Elkins Park, PA 19027
AC Repair
Air Conditioning Replacement
Air Conditioning Installation
AC Maintenance
AC Service Technician
Family HVAC HEAT PUMP SERVICES
Near Elkins Park, PA 19027
Heat Pump Repair
Heat Pump Replacement
Heat Pump Installation
Heat Pump Maintenance
Heat Pump Service Technician
Family HVAC AIR QUALITY IMPROVEMENT
Near Elkins Park, PA 19027
Duct Sanitizing
Air Quality Monitoring
Air Quality Testing
In Home Dehumidifier Installation
In Home Humidifier Installation
Ductwork UV Light Installation
Family HVAC WHOLE SYSTEM SERVICES
Near Elkins Park, PA 19027
Whole HVAC System Upgrade
Whole HVAC System Replacements
Whole HVAC System Protection Plans
Whole HVAC System Maintenance
Whole HVAC Service Technician
Family HVAC MAINTENANCE SERVICES
Near Elkins Park, PA 19027
Air Conditioner Maintenance
Heater Maintenance
Boiler maintenance
Heat Pump Maintenance
Furnace Maintenance
Air Conditioning Services
+
Air Quality Improvement
+
Whole HVAC System Services
+
Our certified technicians will perform a complete evaluation and cost analyisis of your HVAC system.
View our payment options, flat rate pricing and financing available for repairs and replacements.
Protect Your Investment
When you schedule a seasonal maintenance visit with Family HVAC you are automatically enrolled in our Family Comfort Protection Plan. You'll have access to FREE emergency service visits, discounts on repairs, replacements and upgrades, preferred customer status, and so much more!
Get Protected
Shop HVAC Products
Near Elkins Park, PA 19027
Family HVAC Services Elkins Park, PA 19027 and surrounding areas in Bucks County and Montgomery County
FAMILY HVAC SERVICE AREAS
Near Elkins Park, PA and surrounding areas in Bucks County and Montgomery County, including:
Glenside, PA 19038
Glenside, PA 19046
Glenside, PA 19095
Wyncote, PA 19095
Willow Grove , PA 19001
Willow Grove, PA 19090
Hatboro, PA 19040
Horsham, PA 19044
Fort Washington, PA 19034
Meadowbrook, PA 19006
Dresher, PA 19025
Bryn Athen, PA 19009
Bryn Athen, PA 19006
Rockledge, PA 19046
Flourtown, PA 19031
Flourtown, PA 19038
Bryn Athen, PA 19009
Bryn Athen, PA 19006
Ardsley, PA 19038
Elkins Park, PA