Family HVAC Fort Washington
Your heating and cooling experts in Fort Washington, PA 19034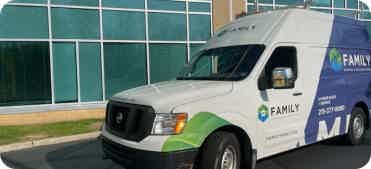 Hours Of Operation
24/7 Phone Support
Emergency HVAC Services
Online Booking
Address
500 W Office Center Dr, Suite 400
Fort Washington, PA 19034
Phone
Call: (215) 995-2024
Text-A-Tech: (215) 703-9696
Email
About
Fort Washington
Pennsylvania
As seasons change, so do the needs of your Fort Washington residence or enterprise. When you find yourself searching for "hvac companies near me" or "heating repair near me" and wondering about central air services, look no further. Family Heating & Air Conditioning is at your service. Renowned for our commitment to our customers, we are the AC and heating replacement solution that local homeowners and businesses trust in Fort Washington. Family Heating & Air Conditioning proudly serves local homeowners and business owners in Fort Washington and its surrounding cities.

Fort Washington, a suburb of Philadelphia in beautiful Montgomery County, has around 6,000 residents. The area was initially settled by immigrants from Germany just before the Revolutionary War. Though Fort Washington is not the largest city, it has some interesting local sites and draws. Examples of local highlights include the Quaker Manor House and the Emlen House. The Quaker Manor House is one of the area's most notable historic buildings.

If you are drawn to the greater outdoors, you will love Fort Washington State Park. This park spans nearly 500 acres. The park is especially beautiful in the spring when its dogwood trees flower. From hiking to picnics and gorgeous postcard-perfect settings, this park has about everything you could hope for.


Why Choose Us?
Your HVAC system isn't something you should have to think or worry about, that's why you have Family HVAC. Our old school values and craftsmanship combined with new age technology make us the clear choice for your HVAC needs.
Learn More
Service & Repairs
$49 Tech to Your Door for Inspection and Diagnostics
Our trained and certified technicians provide you with expert knowledge of your system, as well as walk you through the process of your hvac repair or replacement service. If your looking for the best HVAC repair or service near Fort Washington, PA, you've come to the right place.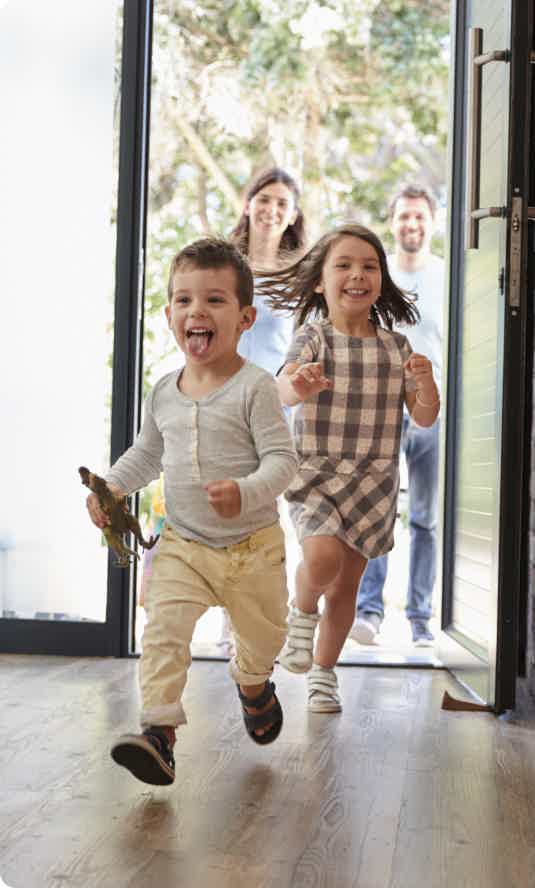 Family HVAC HEATING SERVICES
Near Fort Washington, PA 19034
Heater Repair
Heater Replacement
Heater Maintenance
Heater Install
Heating System Upgrades
Heating Service Technician
Boiler Repair
Boiler Replacement
Boiler Maintenance
Boiler Install
Furnace Installation
Furnace Repair
Furnace Maintenance
Furnace Protection Plan
Family HVAC AC SERVICES
Near Fort Washington, PA 19034
AC Repair
Air Conditioning Replacement
Air Conditioning Installation
AC Maintenance
AC Service Technician
Family HVAC HEAT PUMP SERVICES
Near Fort Washington, PA 19034
Heat Pump Repair
Heat Pump Replacement
Heat Pump Installation
Heat Pump Maintenance
Heat Pump Service Technician
Family HVAC AIR QUALITY IMPROVEMENT
Near Fort Washington, PA 19034
Duct Sanitizing
Air Quality Monitoring
Air Quality Testing
In Home Dehumidifier Installation
In Home Humidifier Installation
Ductwork UV Light Installation
Family HVAC WHOLE SYSTEM SERVICES
Near Fort Washington, PA 19034
Whole HVAC System Upgrade
Whole HVAC System Replacements
Whole HVAC System Protection Plans
Whole HVAC System Maintenance
Whole HVAC Service Technician
Family HVAC MAINTENANCE SERVICES
Near Fort Washington, PA 19034
Air Conditioner Maintenance
Heater Maintenance
Boiler maintenance
Heat Pump Maintenance
Furnace Maintenance
Air Conditioning Services
+
Air Quality Improvement
+
Whole HVAC System Services
+
Our certified technicians will perform a complete evaluation and cost analyisis of your HVAC system.
View our payment options, flat rate pricing and financing available for repairs and replacements.
Protect Your Investment
When you schedule a seasonal maintenance visit with Family HVAC you are automatically enrolled in our Family Comfort Protection Plan. You'll have access to FREE emergency service visits, discounts on repairs, replacements and upgrades, preferred customer status, and so much more!
Get Protected
Shop HVAC Products
Near Fort Washington, PA 19034
Family HVAC Services Fort Washington, PA 19034 and surrounding areas in Bucks County and Montgomery County
FAMILY HVAC SERVICE AREAS
Near Fort Washington, PA and surrounding areas in Bucks County and Montgomery County, including:
Horsham, PA 19044
Horsham, PA 19040
Hatboro, PA 19040
Willow Grove, PA 19001
Willow Grove, PA 19090
Flourtown, PA 19031
Oreland, PA 19075
Jarrettown, PA 19025
Spring House, PA 19002
Spring House, PA 19477
Fort Washington, PA