NO SAFE
LIKE HOME.
IN HOME CLEAN AIR IS JUST A
PHONE CALL AWAY
Indoor Air Quality
Did you know that poor indoor air quality is one of the top 5 greatest health risks listed by the Environmental Protection Agency?
We are happy to offer a solution for cleaner air quality. Our team offers many solutions to restore the quality of air in your home or business. Contact us today to schedule a free estimate and help determine what is best for you!
Common Issues With Air Quality
Allergens
Bacteria
Household chemicals
Humidity imbalances
Home Odors
Ozone immersions
Stale air
All Day Comfort With a Whole-Home Humidifier or Air Cleaner System
You typically trust your home or workplace to be safe accommodations. When is the last time you checked the air quality in these dwellings? The average person typically spends 85% of his or her time indoors. Breathing contaminated air for this long can have some serious effects. According to the Environmental Protection Agency (EPA), the air in the average household is 5x more polluted than the air outdoors.
Want better quality air?
Contact Us
Indoor Air Quality Products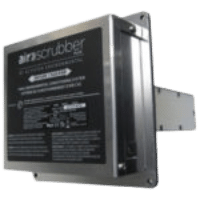 Air Scrubber Plus with UV Light
Air Scrubbers or UV Systems use ultraviolet light to kill microbes and particulates as they pass through the light in your homes heating and cooling system. Additionally, air scrubbers produce oxidation that kills virtually all germs and bacteria throughout your homes ductwork and home. This is another product that should be mandatory on every system, but if you do not have one it can be easily added. If you have allergies or children, this is a must-have to protect the health of your family, especially in the fall and winter months during the peak of the Flu season.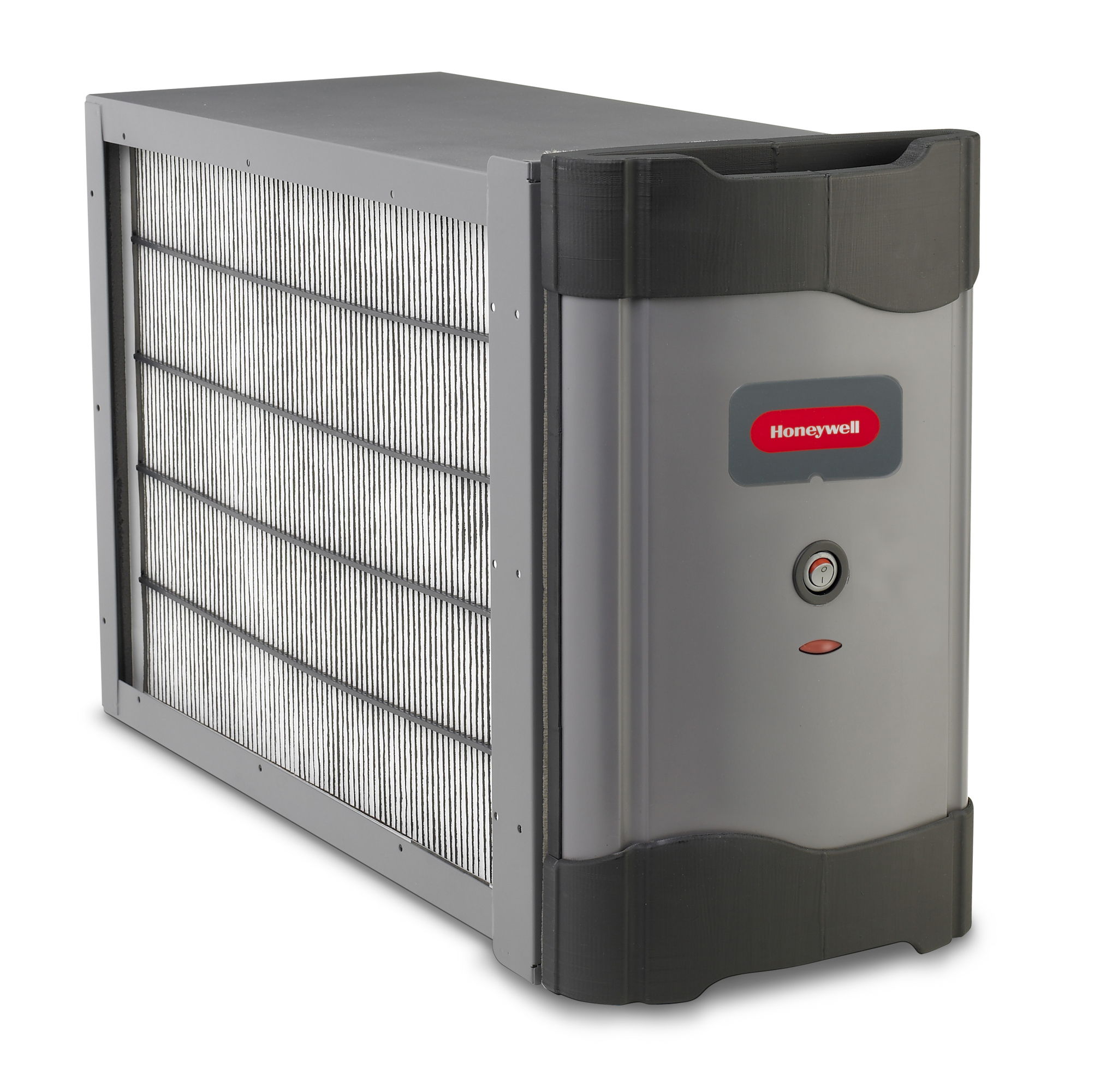 HEPA Medical Grade Media Filtering System
The HEPA Media Filtering System provides a filtering efficiency of up to 25% for visible and invisible airborne particles including pollen, spores, most bacteria varieties, even most insecticide dust.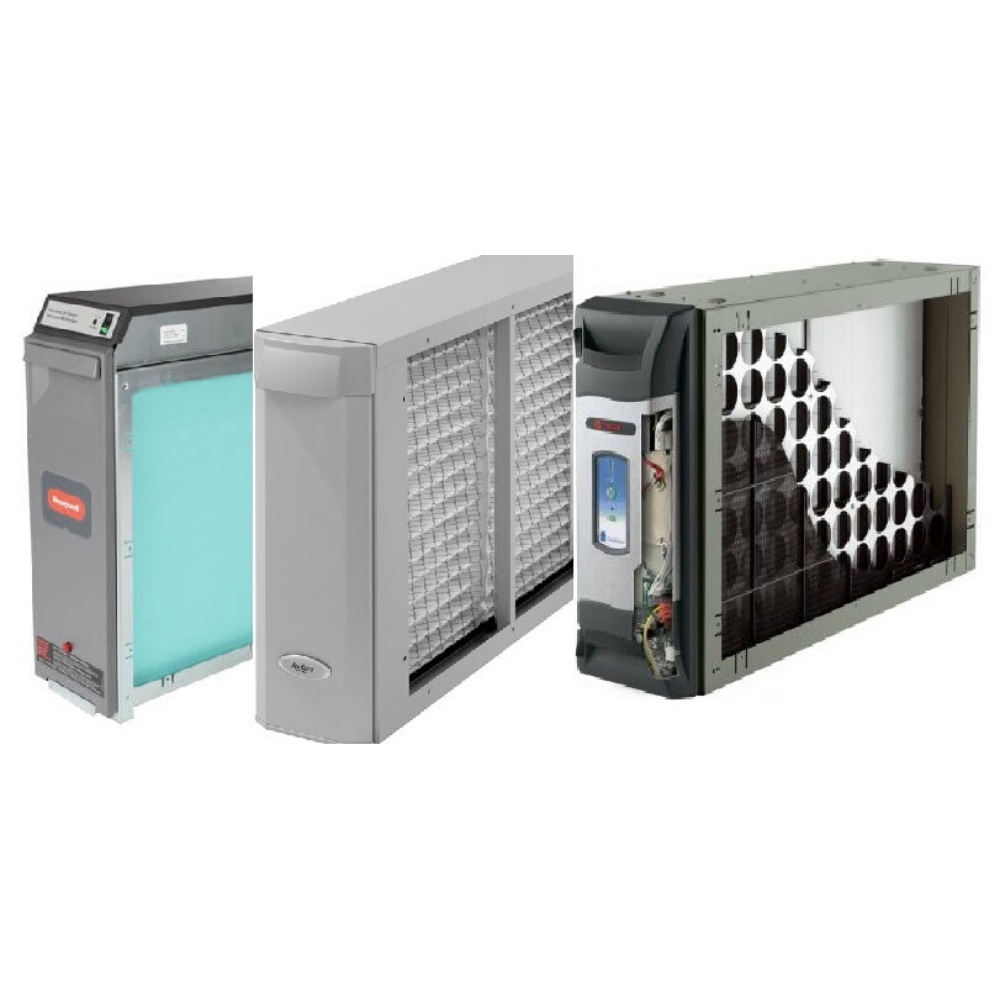 Electronic Air Cleaner
Electronic air cleaners, sometimes referred to as ionizers or electronic air purifiers, use electrically charged filters to reduce the number of airborne contaminants in your home. As air passes through your heating and cooling system, the electronic air cleaner traps large particles (such as dust and dander) in a prefilter. Then, electrically charged filters attract and trap smaller particles (such as bacteria and mold) to prevent them from recirculating through your home.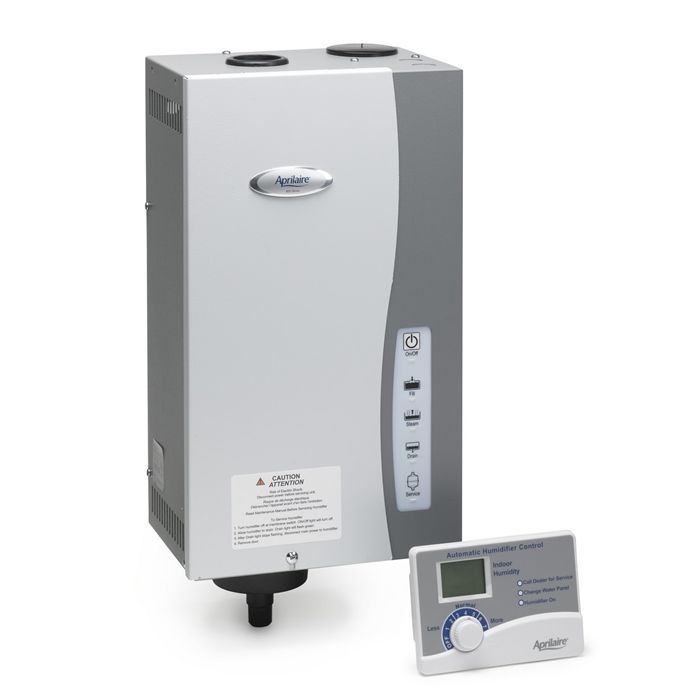 Steam and Bypass Humidifiers
A whole home humidifier moisturizes the air, and the fan inside the furnace or air handler disperses the moisturized air throughout the home. Whether it is steam or bypass(water), Whole home humidifiers are a much better choice than portable humidifiers, they're easier to operate and maintain, more energy efficient and one humidifier does the work of several portable units.
PermaSafe
Do You Know What's Living & Growing In YourHome's HVAC System
PermaSafe® is a unique long-term antimicrobial surface and air protectionsystem that's comprised of two distinct, yet equally remarkable, patentedand EPA approved products: PermaSafe® CLEAN®, a proprietary no-rinse,no-wipe cleaner, sanitizer, disinfectant and odor, allergen, mold, mildewand fungi eliminator, and PermaSafe® SHIELD®, our semi-permanentantimicrobial surface protectant that continuously inhibits the growth ofharmful microorganisms. Here is what the Environmental ProtectionAgency stated about PermaSafe's® odor elimination power.
HVAC systems are incredibly efficient at breeding andcirculating bacteria, viruses, mold, and other harmfulmicrobes as well as odors, dust mites, and other allergens.
According to the U.S. EPA and CDC, Americans spend about 90% of their time indoors, and it's becoming a problem:
Indoor air is, on average, about 500% more polluted than outdoor air
Poor-quality indoor air is now a primary cause of lung cancer and asthma
50% of diseases in the US are caused or aggravated by indoor air pollution
Dust mites excrete toxic fecal matter that can cause allergies and asthma
More than 42,000 dust mites can be found in a single ounce of dust
PermaSafe® is a unique multifunctional, long-term antimicrobial HVAC surface & airprotection system that:
Kills Harmful Bacteria and Viruses ¥ Eliminates Dust Mites & Other Allergens
Eliminates and Prevents Future Odors < Continuously Purifies HVAC System Air
Destroys Mold and Prevents Regrowth WJ Extends HVAC System Component Life
SUPERIOR SAFETYAND PROTECTION, ALL WITHOUTHAZARDOUS CHEMICALS
24 Hour Service, Sales & Support
Let us know your availability and how we can be of service. Contact us today!
For immediate service, please contact one of our dedicated service professionals by phone.
(215) 377-9090
info@familyhvac.com