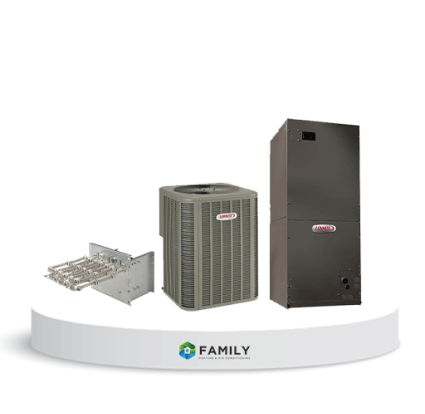 Central Air Conditioning
When your air conditioner stops working it is simply miserable, especially during the hot muggy days we experience here in the North East. Air conditioning was always considered a luxury in the past, today it is a necessity. When your AC system stops cooling look no further than your extended family at Family Heating & Air Conditioning.
VIEW A/C PRODUCTS
Should I replace my A/C unit?
10 reasons it may be time to replace your central AC or heating system.
1. Your System Runs Too Often
2. Your System Is Noisy
3. The Temperature Isn't Consistent
4. Your HVAC System Requires Frequent Repairs
5. Heating or Cooling Doesn't Work
6. Your System Is Over 10 Years Old
7. Your Carbon Monoxide Levels Are Too High
8. Your Home Is Too Humid
9. Your Home Is Too Dusty
10. You're Experiencing Electrical Shortages
For immediate service, please contact one of our dedicated service professionals by phone.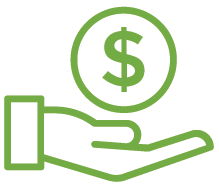 FINANCE YOUR CENTRAL AC SYSTEM
As a Factory Authorized Dealer for the most quality and efficiency-minded manufacturers, we are proud to offer equipment from the most recognized brands in America. Family Heating & Air Conditioning offers many payment and financing options for our customers. We offer a line of credit through Synchrony to help customers afford new HVAC systems and pay it off over time, accept all major credit cards, checks, and cash.
REQUEST AN ESTIMATE WITH JUST A CLICK OF A BUTTON
FREE ESTIMATE
Contact a Family HVAC expert when it's convenient, from the comfort of your home. Receive an estimate in just hours!
Free Estimates on Replacements, Enhancements & Upgrades
Our unique estimate process is the most convenient in the industry. Our experienced team brings more than 30 years of expertise to your estimate and will ensure you are getting the highest quality equipment at the best value.

We get you your estimate in hours and save you money in the process.
Family HVAC will perform a complete evaluation of your current equipment
Your specialist will identify your specific needs for your new equipment installation
We will present you with an immediate custom cost analysis that addresses all of your hvac system's needs.
All of our pricing is 100% Guranteed