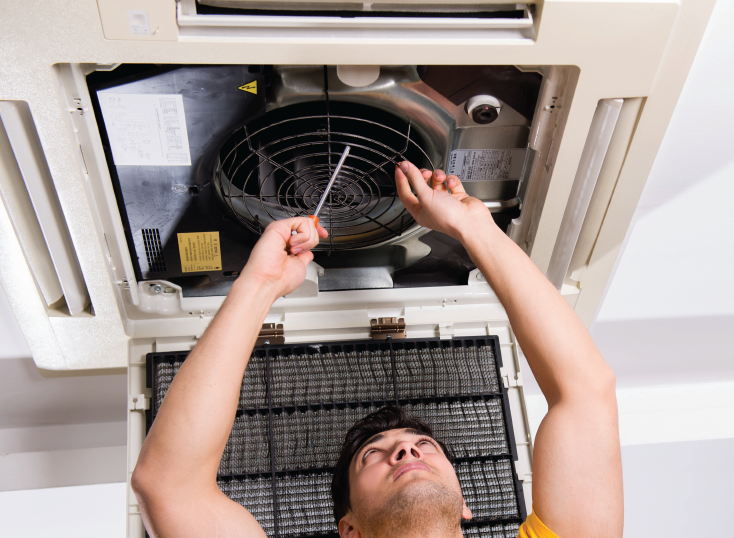 October 8th, 2021 at 5:13 AM
It\'s never good when your HVAC system breaks down. Luckily, Family Heating & Air Conditioning is always available to fix any HVAC repairs. Below is a list of the most common issues we see, so if you have any of these problems, don\'t hesitate to contact us.
No Heat
Having no heat from your HVAC unit is a major sign something is wrong. This is an especially bad problem to have in the winter, as the Jenkintown PA 19046 area can get quite chilly. The problem could be something simple, like a clogged filter, or something more complex, like a leak in the system.
Poor Air Quality
Poor air quality is probably something that will happen slowly over time if you don't schedule regular HVAC service. You might notice the air isn't as clean as it should be, which can increase the chance of you getting sick or having an allergic reaction.
Hot or Cold Spots
An HVAC system should heat every room in your home the same way. You shouldn't have any hot rooms or cold rooms. If you do, this indicates an issue with your duct system. We may even need to clean out and reseal the ducts if they're leaking.
Thermostat Isn't Working
Does your thermostat not seem to work right? Maybe it shuts off randomly or adjusts the temperature without your input? If so, our FamilyHVAC.com techs can take a look to make sure it's programmed correctly and is getting enough power.
The System Is Always Running
Your HVAC system shouldn't be running nonstop if you have your home set at an appropriate temperature. Even in the winter when the temperature drops below freezing outside, your unit should be able to keep your home warm without kicking on every five minutes. If this is happening to you, there are a number of things we can look for. In some cases, your HVAC unit might be too small for your home, which is something we can fix with HVAC replacement.
Strange Sounds
Strange sounds are never a good sign when it comes to your HVAC system. They're a definite indicator we might have to make some heat repairs to avoid a total system failure. Of course, every sound means something different. A squealing or whining might be a motor issue, while other sounds can indicate problems with airflow or dirt accumulation.
Leaks
Fluids should never be leaking out of your system. If you notice any wet spots or water damage around your HVAC unit, it might mean you have a problem with the drain lines. This requires prompt attention to prevent further issues.
HVAC Repair Near Me
If you're dealing with a broken heater, no heat, or another HVAC problem, Family Heating & Air Conditioning is here to help. We're the premier HVAC company in the Jenkintown PA 19046 area.
We can handle a wide range of HVAC repairs so you and your family can quickly restore heat to your home. Learn more about our services at FamilyHVAC.com, and contact the Family Heating & Air Conditioning team today for more help.