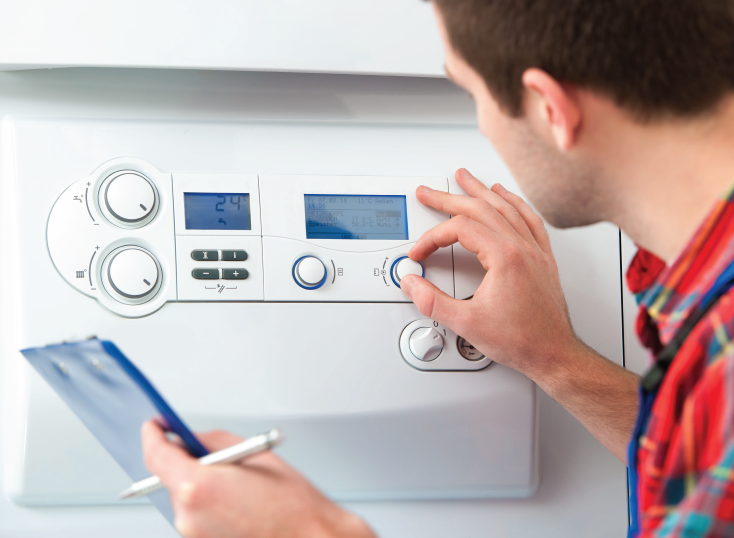 October 8th, 2021 at 5:19 AM
HVAC maintenance can go a long way in lengthening the lifespan of your HVAC unit. When you have HVAC cleaning and repairs done twice a year, you\'ll keep your system running efficiently and smoothly for years to come.
1. Manage Your Air Filters
The first thing any good HVAC company will do on an HVAC maintenance visit is to inspect and change out the air filters. Ideally, you should change your air filters four times a year — once per season. That's because these filters trap all the pollutants, allergens, and other contaminants floating around in your air. Letting these filters sit too long can eventually block airflow and strain your system.
2. Check the Thermostat
The thermostat is how you control the temperature in your home, and any problems with it can put your comfort at risk. Sometimes thermostats can get out of sync, so your technician will look for any signs of this. If there is a problem, they'll recalibrate the thermostat so it works perfectly.
3. Inspect the Whole System
There are a lot of moving parts in your HVAC system, which is why one of our HVAC services is to perform a full visual inspection of the entire unit during every maintenance appointment. Your technician will take a look at all of the connections and make any necessary adjustments. They'll also measure the voltage going through the system and lubricate the necessary parts to ensure everything operates smoothly.
4. Clean the Condensate Drain
The condensate drain is where condensation inside your system goes after the air is treated. Over time, clogs can form, blocking the flow of liquid. Additionally, if you have too much moisture, this can let mold or bacteria grow. Your tech will inspect for these issues and clean and flush the system to remove any blockages.
5. Look at Exhaust Outlets
One of the most important parts of your HVAC unit is the exhaust, as this is what allows dangerous carbon monoxide and other gases to vent out of your home. If the exhaust outlets become clogged, these gases could start building up inside your home, leading to a number of serious health risks. Your tech will inspect these exhaust outlets to make sure they're not clogged.
HVAC Maintenance
Near Me
Having regularly scheduled maintenance on your HVAC unit can go a long way in preventing HVAC repairs. While all HVAC units will eventually require replacement, why not get as many years out of your existing system as possible?
Keep your HVAC system in good condition when you use Family Heating & Air Conditioning for your heater maintenance needs. We service the entire Jenkintown PA 19046 area and offer convenient online scheduling. Call us now to schedule your appointment, or browse FamilyHVAC.com for more information.