NO SAFE
LIKE HOME.
IN HOME CLEAN AIR IS JUST A
PHONE CALL AWAY
Humidifiers
Do I need a whole-home humidifier?
If you do not have a humidifier it is time to get one. Aside from reducing the health concerns, humidifiers will save you money on your heating. By adding humidity to the air the heat is absorbed in the water molecules which helps maintain the heat for a longer period of time which in turn requires your heater to turn on less, saving you money! From a health perspective, air that has less than 50% humidity enables particulates in your home to become airborne. Particulates such as dust, dander, and mold spores. If you have allergies, a humidifier is a key to reducing them.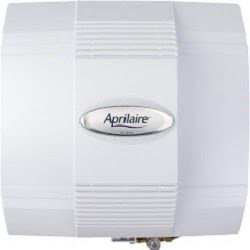 Humidifiers help balance the air quality inside your home
Humidifiers add humidity to the air during the winter months. Some units mist water into the air moving through the system while other systems create steam which is then injected into your home's airflow. Most people are unaware but your home humidity is less than that of the Sahara desert if you have a forced-air heating system. Issues from too low of a humidity level are allergies, excessive dust, and dust mites, and shrinking of wood flooring as well as cracks appearing in plaster or drywall. Humidifiers are one of the few products that should be mandatory on a forced-air heating system which is why Family Heating and Air Conditioning installs them on every installation.
24 Hour Service, Sales & Support
Let us know your availability and how we can be of service. Contact us today!
For immediate service, please contact one of our dedicated service professionals by phone.
(215) 377-9090
info@familyhvac.com